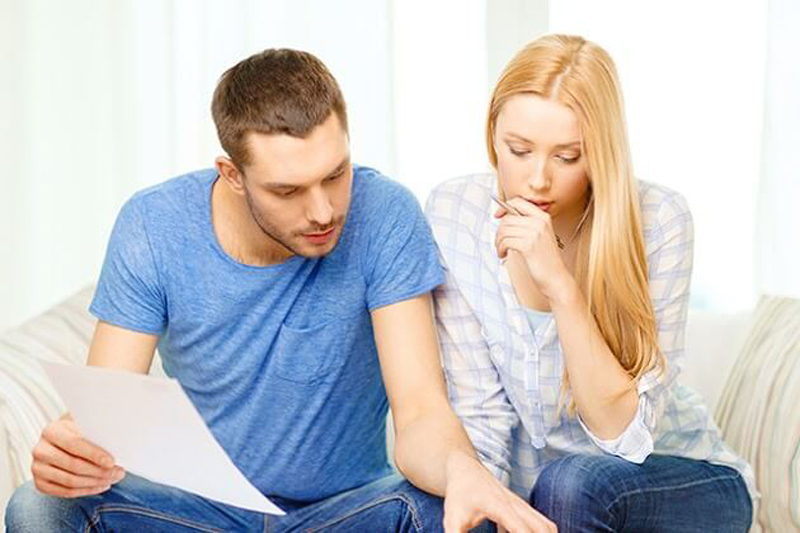 Selling your home can be one of the most stressful events in your lifetime. No doubt, working with the right realtor can significantly alleviate that stress! The best realtors serve as advisors and advocates to help their clients navigate this complicated and multi-layered transaction.
To find that perfect agent to represent you throughout the entire process, it is wise to invest the time. Here's how: Narrow down your initial candidates by referral and research. From there, set up interviews. The interview process should help you identify the agent most apt to meet your needs. Aside from feeling a personal connection, the interview should give you a sense of how the entire listing process will be handled. What to ask? Here's a suggested list of 10 key questions to guide you.

1. Are you a full or part-time realtor?
This could reveal how much time an agent will be able to dedicate to your listing. If a realtor is "part-time" and has other clients, there's a possibility you could be frustrated on many levels. Will you be able to quickly reach them if needed? How much time will they be able to dedicate to showings, open-houses, and communications with other parties involved in the sale (the agent on the other end of the deal, the lender, the appraisers, the closing attorneys, the inspectors)? This is an important consideration.
2. What is the average number of days your listings are on the market (DOM)?
The National Association of Realtors defines DOM as the number of days from the date on which the property is listed for sale on multiple-listing services (MLS) to the date when the seller has ratified a contract for the sale of the property. The national average for DOM is between 65-93 days. If a listing's DOM goes over 90 days, several factors could be at play: uncertainty in the market, the home's condition, lack of curb appeal, time of year, or pricing.
Occasionally something happens that is out of an agent's hands, thereby making a listing's DOM 90+ days. Therefore, it's advisable to look at an agent's overall stats, as this should be the exception and not the rule. If you learn that your potential realtor has frequent listings with high DOMs, ask why. There could be reasonable explanations or it could be a sign that they are not communicating to their client what needs to be done to get the house sold (ie, decluttering, repairs, staging, reduced price).
3. How did your last three sales go?
The response to this question is very telling. Simply put, if an agent complains about a prior client, it's a red flag. Experienced agents have seen it all! The good ones remain professional and work through setbacks with their clients.
4. Will you service our listing or will we be working with your Assistants?
There is not a right or wrong way for a realtor to handle a transaction. It's just what makes you comfortable. Having assistants to coordinate the paperwork for the contract & closing or a graphics designer to create marketing pieces is a good thing. It keeps the agent free to do what they do best – guide their client and sell the property. Having a clear set of responsibilities within the agent's team is the key. Find out who does what and who is your point of contact after you sign on the dotted line. It's one thing to have a team working together on your sale. It's another to feel that the agent you hired is handing you off to others and is suddenly unavailable.
5. What marketing strategies will you use? And, what's your most effective marketing tool?
Today's technologies provide many options to market your property. Find out which strategies your prospective agent will deploy. Have they been effective in the past? Are you comfortable with them? Is there anything you find objectionable?
6. What is your policy to responding to phone calls, emails, and texts?
Does the agent have a policy of returning your calls within the hour, by the end of day? Communication is critical, especially as you move along in the process. No outreach should be ignored – period.
7. Do you charge an administrative fee?
It's about expectation. If there is an administrative fee charged by the agent's broker, how it passed on to you? There should be no surprise charges.
8. How much of your business is generated by referrals?
Past clients, professional partners, and other agents referring an Agent speak volumes. Referrals are the heart of an agent's success. A good rule of thumb is an Agent's business should be generated by more than 75% referrals.
9. Can you provide references?
Ask for a list of references – both professional and prior clients. Contact a few.
10. Do you offer a cancellation guarantee so that I can end our agreement if I am not satisfied?
Ah, not all relationships work. Read the fine print on your listing agreement. Are you willing to pay the release fee? Some agents charge $10,000. Others just ask to have their direct expenses reimbursed (ie, photography, advertising). Others agents take it lessons learned and part of doing business. Find out where your potential agents stands. Any release terms you agree upon should be clearly stated in the Listing Agreement.